ACADEMY SCIENCE
We are a U.K. brand of laboratory consumables, primarily known for our glassware.
Our watchwords are value for money;
Our clients recognise this and we have substantial recurring sales into education, research and medical fields.
PRODUCT SUPPORT
The Academy range is an expanding family of products with its roots in borosilicate glassware.
The Academy label may now be found on not only glass but also laboratory ceramics, electronics, plastics, paper and metal-ware.
DISTRIBUTION
From our Distribution Centre in the United Kingdom, we service globally. Service is our specialisation and are happy to discuss your requirements. Academy Science's extensive transport network can provide a seamless door-to-door delivery service.
PROVENANCE
Academy labware is designed in the UK and manufactured at various sites around the globe,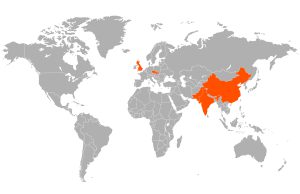 calling upon local skills and expertise to create a well respected range of items for practical science. 

CARING FOR THE ENVIRONMENT
We are committed to achieving environmental best practice throughout our business activities. We recognise that the pursuit of economic growth and a healthy environment must be closely linked. We also appreciate that ecological protection and sustainable development are collective responsibilities in which business, individuals and communities all have a role to play.
We only work with manufacturers who embrace this shared commitment and we are constantly striving to limit the impact our business has on the environment, both domestically and globally.
Copyright © 2023 Academy Science